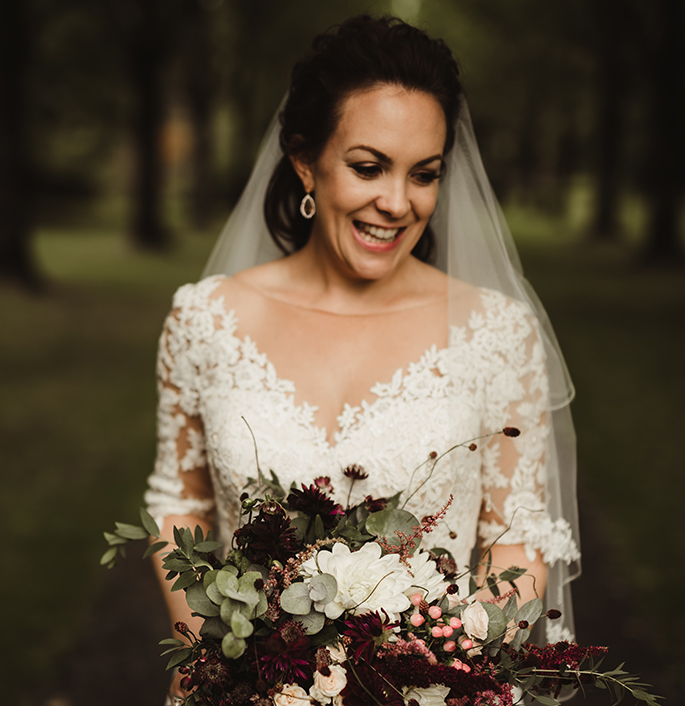 Celia
It was such a lovely dress to wear and I felt so beautiful in it. I'm just sad that I'll never wear it again! Oh, and the veil was just perfect too. The entire process from the moment I found my dress with you, to when I took it home, was perfect. You all made me feel so comfortable and I'm so glad I found your shop. It was meant to be, even though I live in London! Thanks again and all the best to you and your future brides.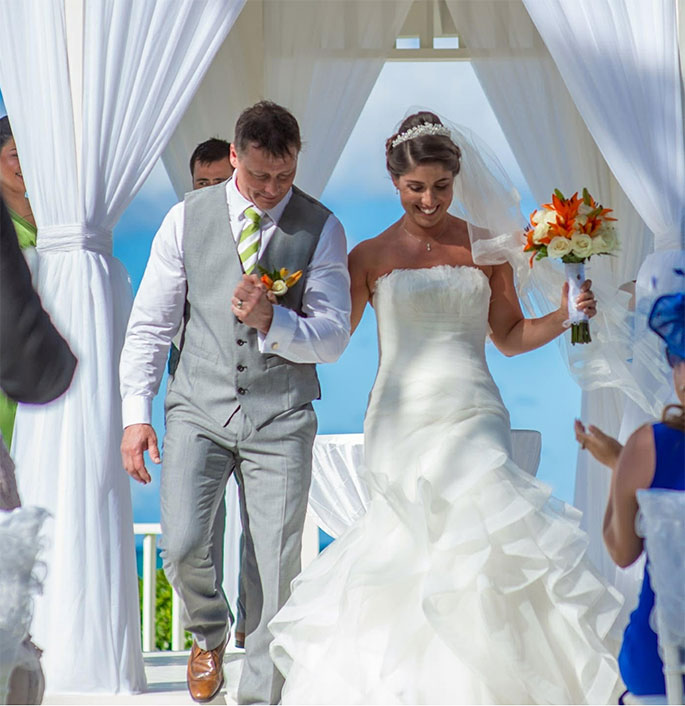 Gemma Porter
I had a truly unforgettable experience wedding dress shopping at this lovely shop. Sarah made the whole appointment so very special, I was made to feel at ease and received really useful advice. I was also able to return and purchase some lovely bridesmaid dresses. I would highly recommend this shop,beautiful dresses and wonderful staff. 5 stars all round. Thanks for everything Sarah.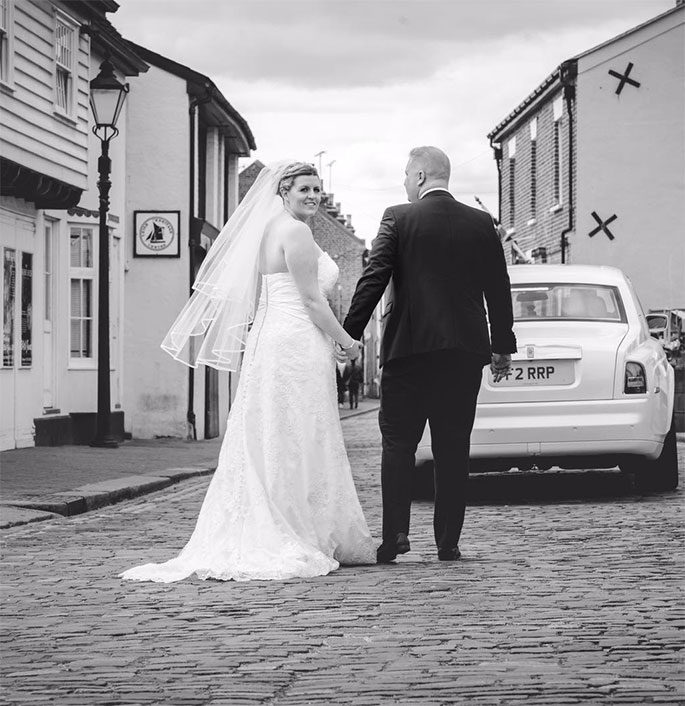 Lauren Sperring
Beautiful shop and a fabulous collection of gowns makes up part of what was a fantastic day for me when I found 'The One'. What made it even better, was that from start to finish I felt I was in safe hands. Sarah took her time with me listened to what I had in mind ...Turner and Pennell went out of their way to make me feel special and were very patient. Couldn't recommend them highly enough.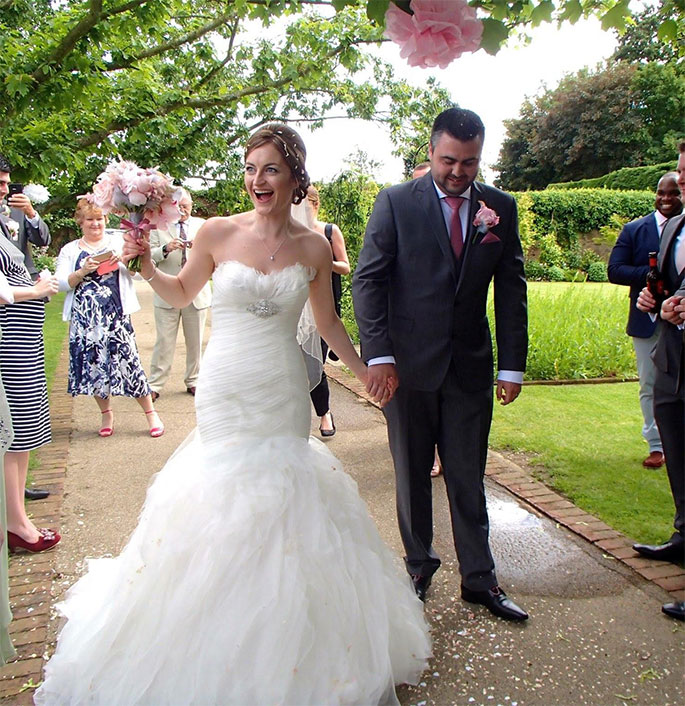 Mrs Barnes
Thank you so much for all your help finding the most perfect dress. It was an amazing day so incredible to be in my dress & he loved it! I loved the whole dress shopping experience, sad that it's over but lots of great memories!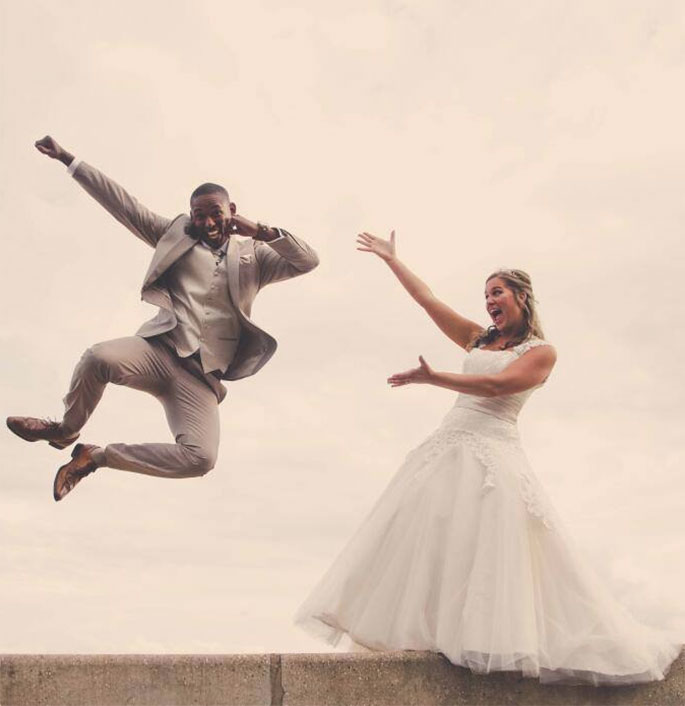 Mrs Sophie Manus
From beginning to end I had the most wonderful experience with Turner and Pennell, their customer service is just outstanding and helped to make the lead up to my wedding day so exciting and stress free! They made me feel so special with every visit. Everything a wedding dress shop should be and more.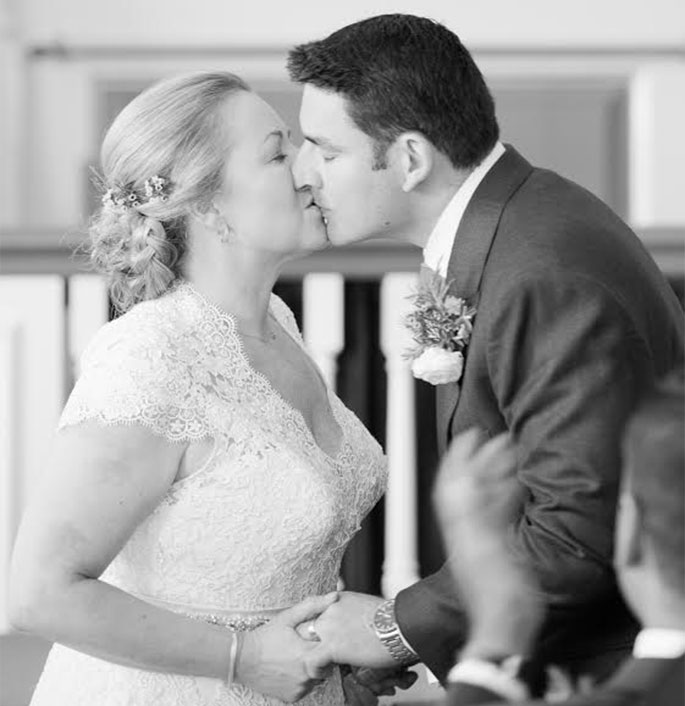 Mrs Sara Clarke
I just wanted to thank you both for not just providing me with an amazing dress but for making it such a lovely experience, as you both know I was very nervous about trying dresses on and you both made it so much easier. Also the bridesmaids dresses were wonderful and looked great.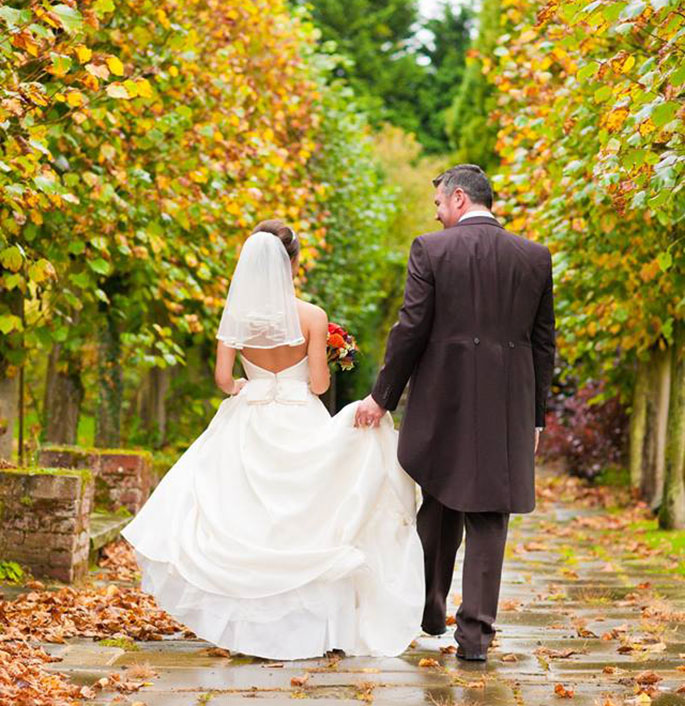 Mrs Jessica Jordan
We had a gorgeous wedding day and 'the dress' was amazing! I can't thank you enough for all of your help alongside Helen who made the dress that but more extra special!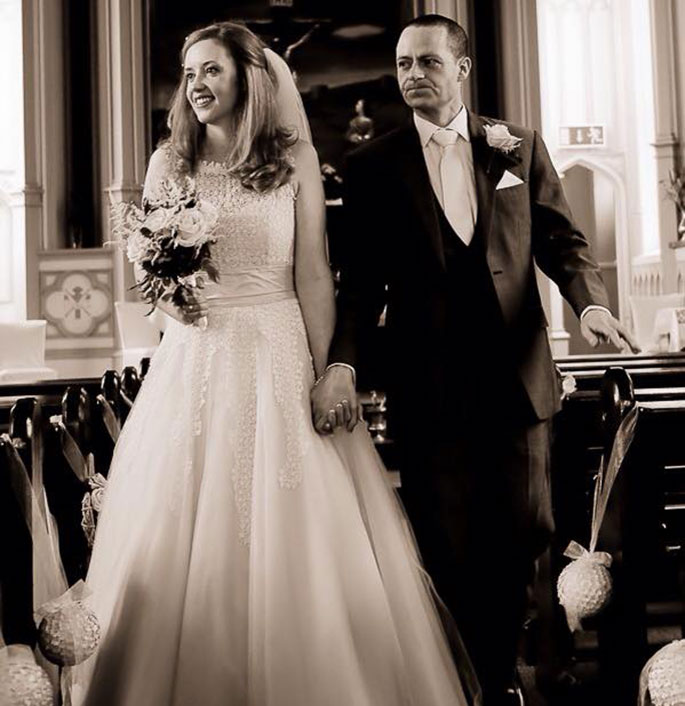 Mrs Siobhan Hegarty
Thanks so much for all your help, the dress was absolutely perfect I didn't want to take it off! We had the best day, just a shame we can't do it all over again!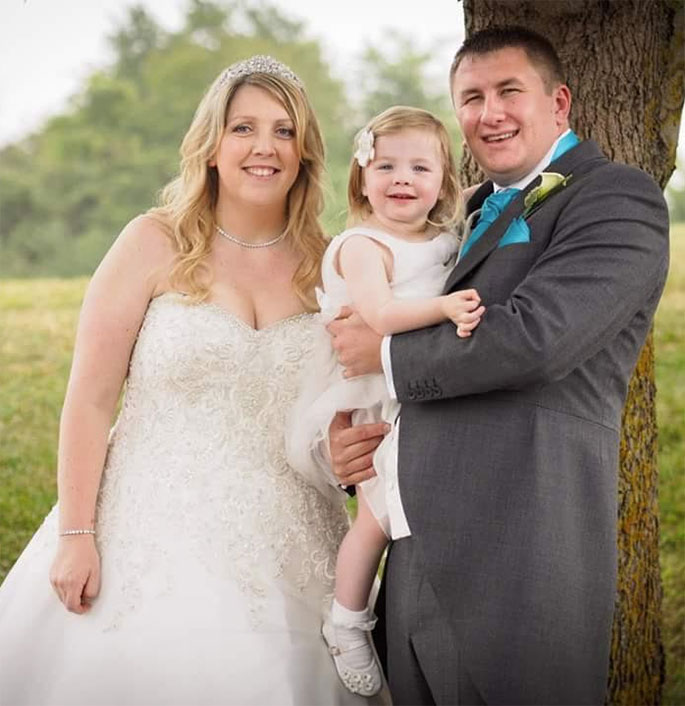 Mrs Terri Smart
I just wanted to say thank you so much for helping me find The One. Everyone comented on how gorgeous and stunning the dress was. After having myself glammed up, putting on the dress it was the final piece to make me feel great about myself. I loved how the dress made feel. I cant thank you guys enough!
Mrs Kim Oddy
It was an amazing day. Everyone loved the dress and David got tearful when he saw me! Thanks for helping me find my perfect dress x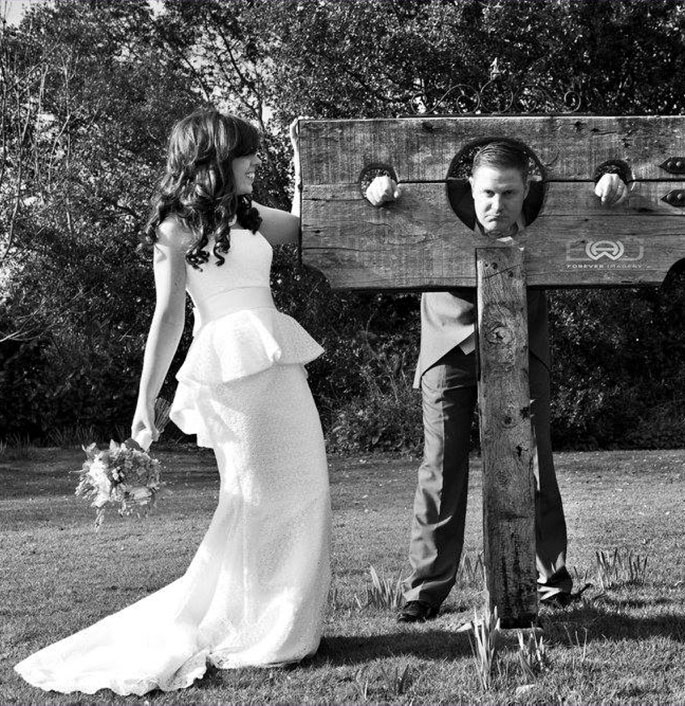 Mrs Jemma Gillett
Hello ladies!! I just wanted to say a huge thank you for all your help with my dress everyone loved it! Thank you again xx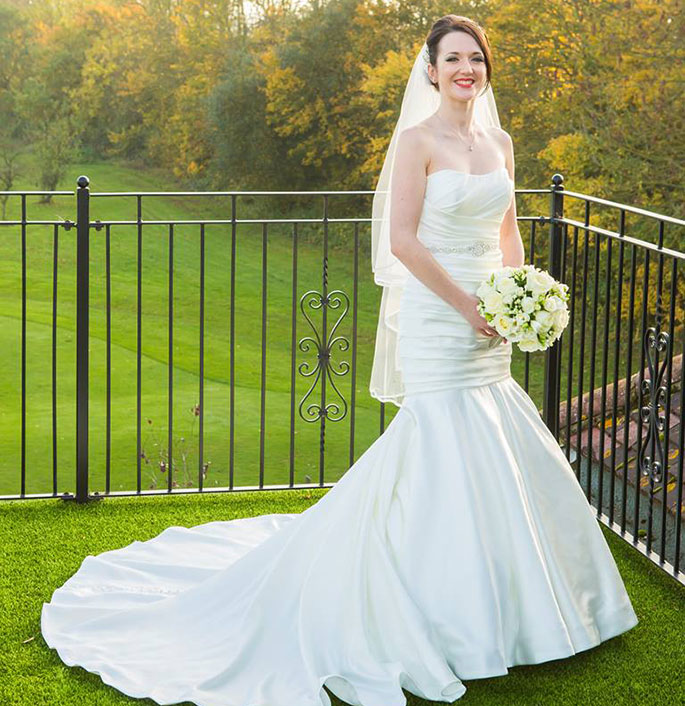 Mrs Lucy Birtwistle
I got married on 31st October 2015, and I bought my beautiful dress from your store. I absolutely loved the dress, and received lots of compliments on the day. Thank you so much for making my day so special.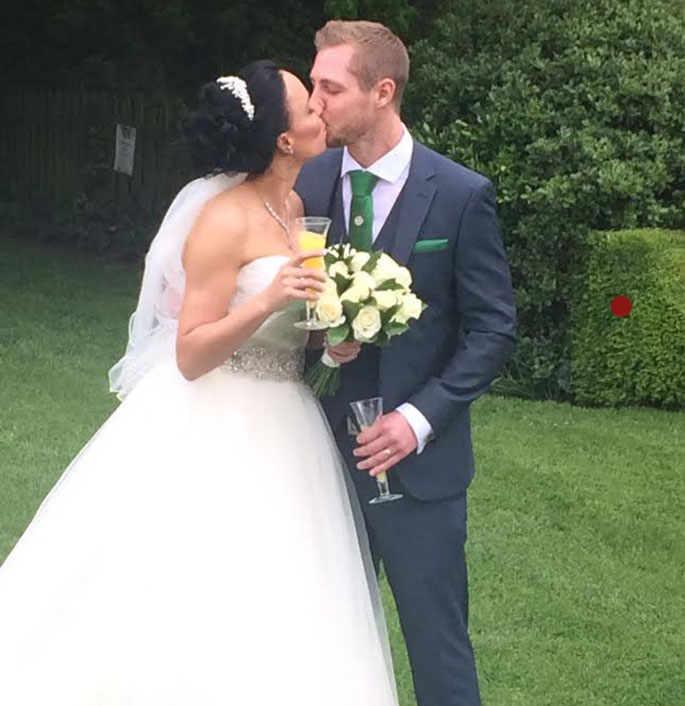 Mrs Louise Tyson
. I just wanted to say a big thank you for all your help before my wedding. I came to you with only about 5 weeks to go before my wedding and you helped me find the perfect wedding dress. Every time I visited the shop you made me feel so welcome. I absolutely loved my dress and felt wonderful in it. We had an amazing wedding day. Thank you so much again X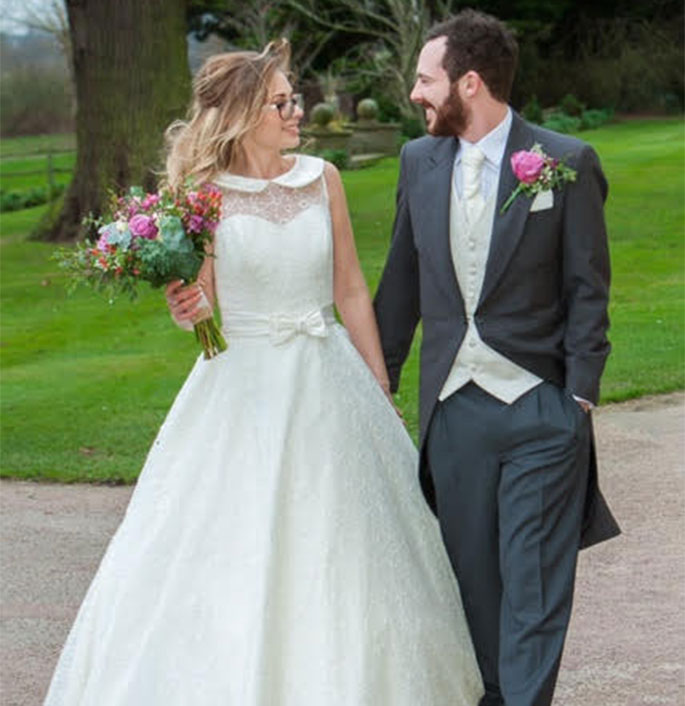 Rebecca
I honestly couldn't have been happier with the beautiful So Sassi dress you found me. I really do not like wearing dresses and I was very worried that I wouldn't find something I loved. It's safe to say I found the perfect dress, it was always wonderful to come in & try it on, you are very kind, helpful & enthusiastic and really do make all brides feel special. A very big thank you to Helen who did an exceptional job!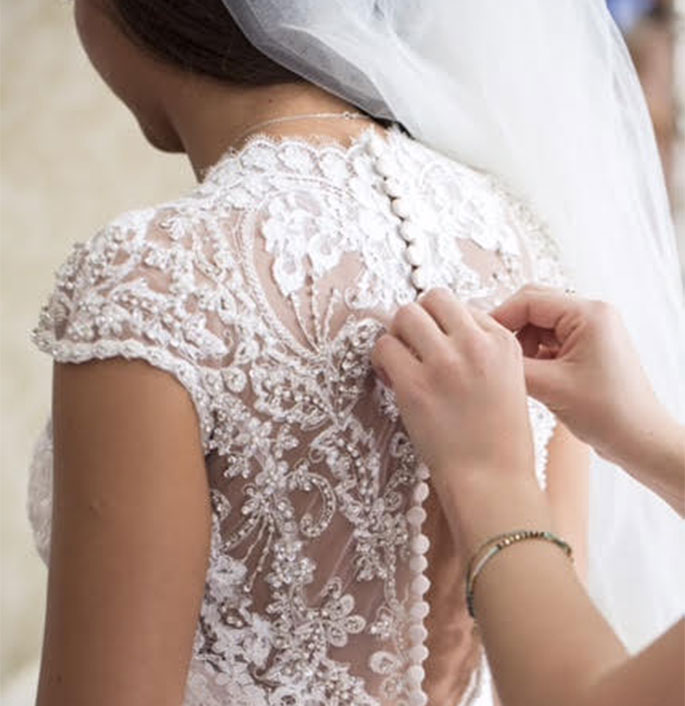 Mrs Giada Serena
As promised!! Photos from yesterday, thank you so much for helping me find 'the one' everyone commented on how amazing the dress was! You guys were fantastic throughout the whole process!!!
I also wanted to say a huge thank you for making my appointment so enjoyable. You are the only dress shop we've been to where we have been offered a drink and you were so helpful!!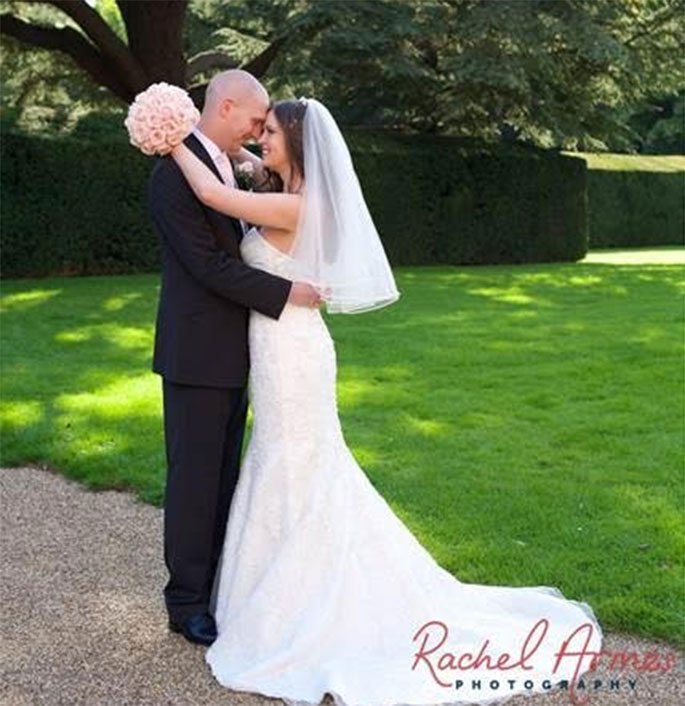 Mrs Lauren Guild
I just wanted to thank you so much for all your help. Alison, you were brilliant and exactly what I needed, giving just enough opinion and expert advice (and patience!!) when the time came to make the big decision! I can't tell you the amount of compliments I had on the day about my dress and also how great I felt in it. I really can't recommend Turner and Pennell enough! Thank you so much again!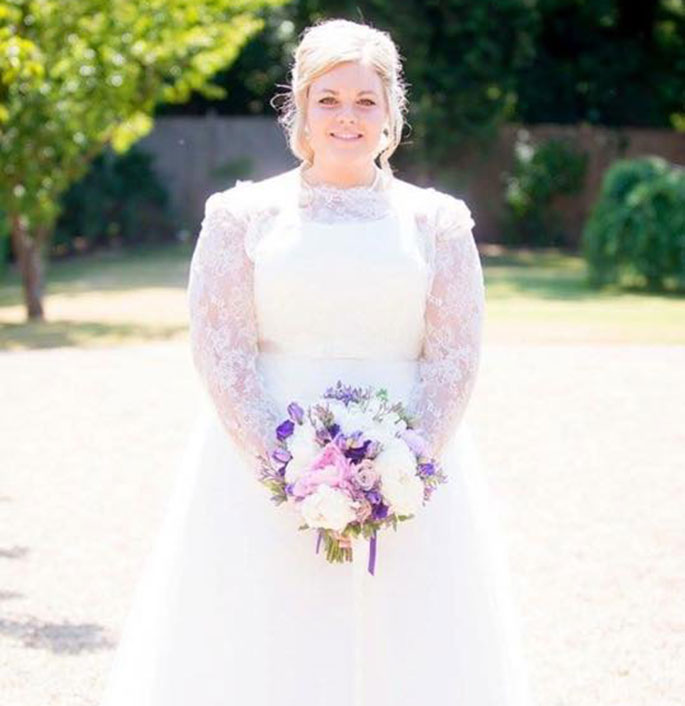 Mrs Gemma Adele Budiño
I was very nervous about trying on wedding dresses, but Alison was so lovely I soon forgot about that. She really knew her stuff too, all the little tricks and the timings for all of the designers! The dresses were all beautiful and the materials felt lovely too. My mum and I had a great time and I still can't believe I've just picked my wedding dress! The nibbles and prosecco were great too, especially the bottle to take home! Looking forward to my measuring and fittings now!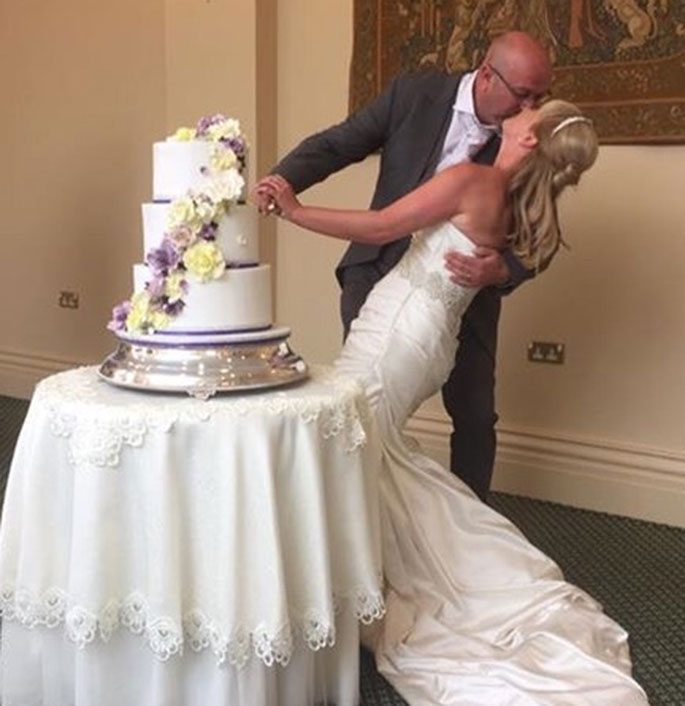 Georgina
Wow what can I say. From the moment I met Sarah at a local wedding fayre I booked an appointment. Her calm personality and happy nature had me sold. My mum and I went along to the beautiful shop a completely private appointment. I had a dress in my head that I knew I wanted – Sarah took my idea and I tried on various dresses – we were all honest (that is what was great about Sarah) and my dream dress was not looking great on me. After discussing various options my Mum asked Sarah to put me in a dress style that I would of never considered – it was beautiful, complimented with Sarah's idea of a sparkle belt (to be sewn in) and a tiara fit for a princess I felt like a beautiful bride. The fittings were calm and relaxed, the seamstress was amazing – I truly cannot recommend this magical bridal shop and all its effort. Thank you for making my wedding perfect and the dress a talking point days after xxx